One of the orange combos featured here can be seen in this Magnolia wedding stationery set. It depicts magnolia blooms in orange shades. Yes, orange magnolias do exist, and they look exquisitely exotic. Orange can be associated with both summer time and the warm tropics. Download the gift tags here for free so you can try them on your gifts.
Orange is usually associated with energy and happiness. In the United States, orange has close connections with Halloween. In other countries, it is a symbol of royalty or spirituality. Although it is not considered a romantic colour, orange can evoke feelings of both warmth and vitality at weddings.
Some people might think that orange is a loud and crude colour. So, you either love it or hate it. But with the right combination of colours, orange can create a magical effect of a wild fairy garden and the rustic ambience of autumn. Here's how to use orange as your wedding colour without looking like a Halloween party.
1. Orange and Blue Combo Fit For Royalty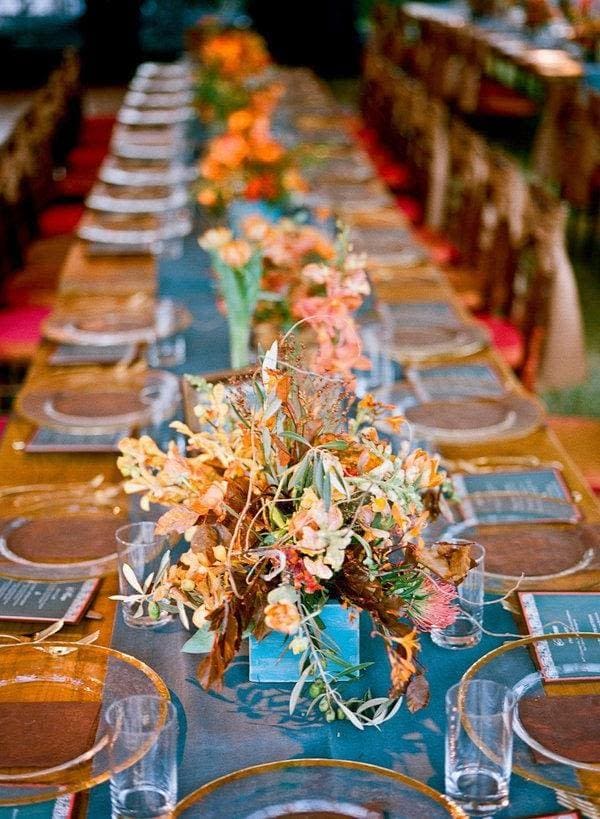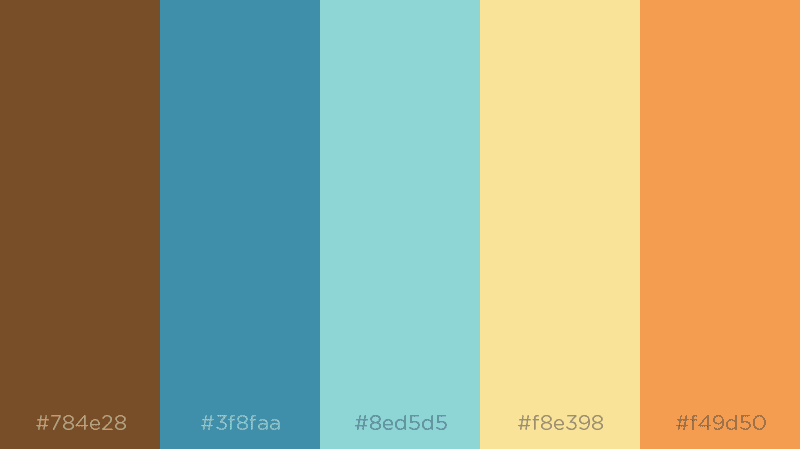 This palette combines warm and cool colours flawlessly. Orange stands out very well against polarising colours and works very well with blue. Yet, very few people believe that orange and blue would pair well. The effect is very rich and royal. It creates the look of a medieval wedding feast. There's definitely nothing boring about this combination. The colours are vivid but not in anyway garish or dizzying.
This setting also works very well for a summer country or cottage wedding theme. It emanates feelings of merrymaking and abandon. A splash of sauce on the table easily blends with the colours and nobody is going to make a big fuss about table manners. Orange and blue are powerful colours in their own right. So it is important that they are used together in the right balance.
This means some decoration skills may be necessary so you don't end up with a random display of strong colours competing for attention. It is vital to establish a harmonious scheme.
2. Orange and Grey Combo To Go Vintage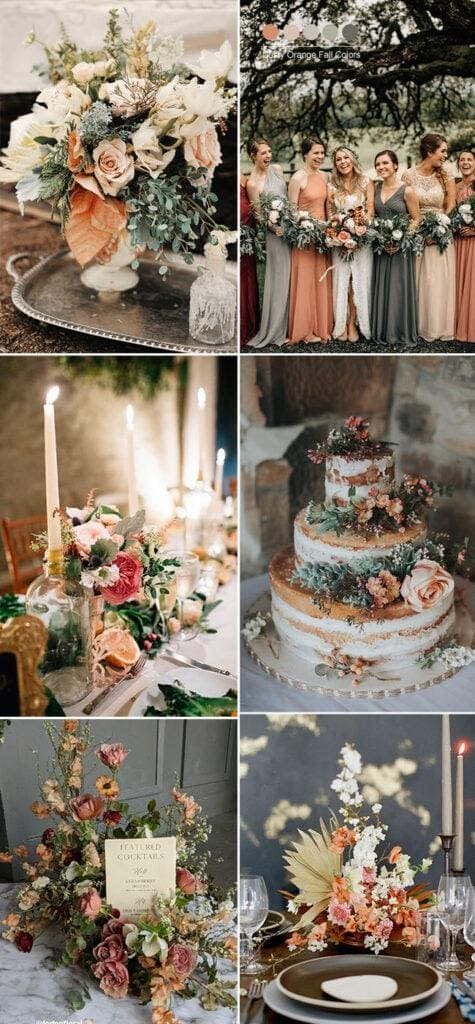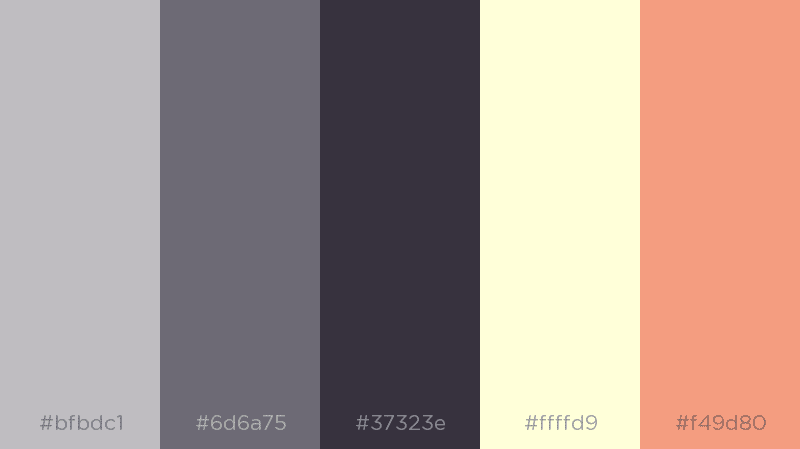 Orange has a masculine tone. This boldness can be muted by using burnt orange instead. When paired with grey, the wedding theme takes on a touch of sophistication. Grey, on its own, is considered conservative and unemotional. But it is also welcoming and relaxing. So, orange and grey evoke a homely and cozy sensation.
It's just like wearing your soft grey woollen sweater and sitting by a lighted fireplace. This scheme is superb for bringing family members and friends closer together on your special day. The autumn effect naturally makes people want to huddle together. The colour combination creates a romantic vintage style. It gives you a sensually uplifting vibe. Again here, orange and grey are polarising colours.
Usually what has worked well is to use more medium grey tones accented with pops of orange to add crispness. Mixing the grey with lighter and darker tones add more dimension that prevents a flat, dull look. You can also experiment with a dash of light yellow that acts as a bridging colour to link the orange and grey more seamlessly.
3. Orange and Green Combo To be Natural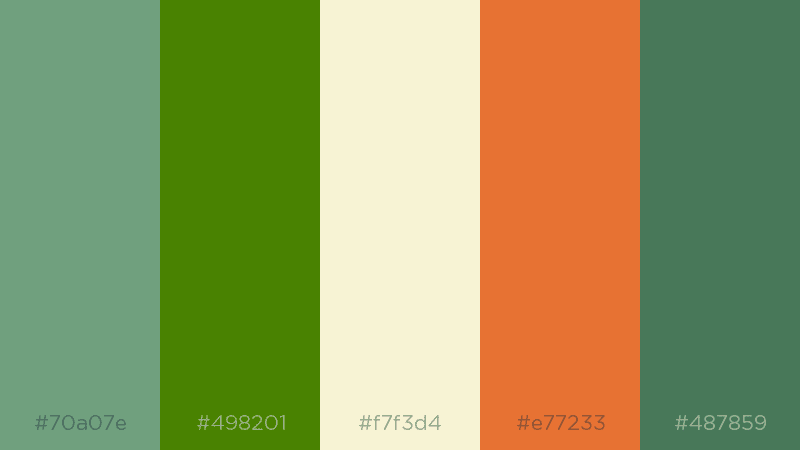 The orange and green combination needs no introduction. These are colours that flourish in nature. Orange botanicals on green bushes are examples that exist with great abundance around us. Take a walk around your own garden or ramble around in the park to get inspiration from nature herself. This means you can never make a mistake with this pairing.
Add a generous dose of green foliage to your bridal bouquet of orange flowers. Set this theme against a light background like cream and the effect is surreal. Or use orange decorations against a wholly green background to get an almost elfish fairy-like atmosphere.
4. Orange and Pink Combo To be Sweet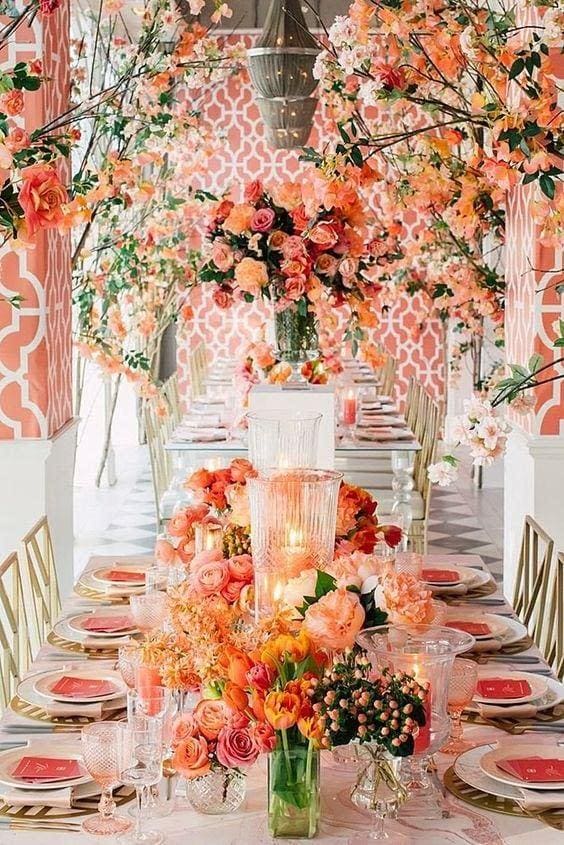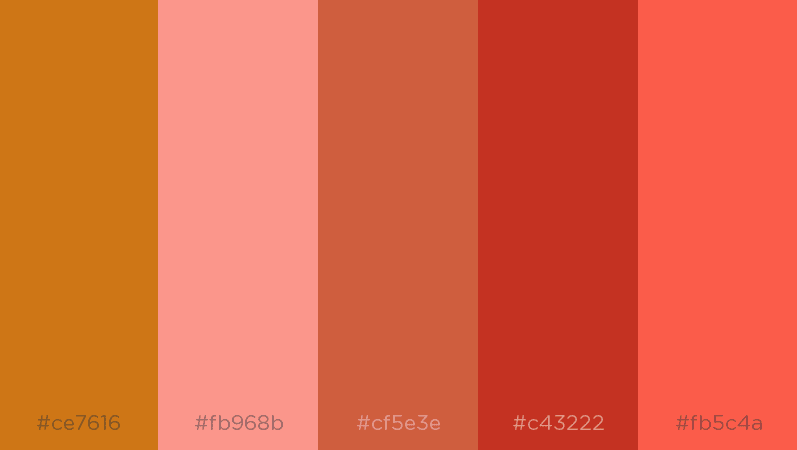 Do not fear this lineup of fiery colours. Together, they are an explosion of extreme sweetness for the dreamiest wedding style you can ever imagine. Orange and pink combos are the favourites at bright Asian and Indian weddings. The combination exudes a festive mood and happiness. Orange and pink are very close to each other on the colour wheel.
These 2 colours may appear aggressive, punchy and visually dynamic together. But they are also very recognisable because our brains associate them with flowers in nature. Just like flowers, orange and pink tend to perk us up in the same way. As part of a wedding theme, they create a refreshing vibe.
Against a lot of light background, the strong accents from orange and pink can be muted by dispersing the placement of decorations or using smaller embellishments. Avoid using large swaths of the colours if you are going for a minimalist look.
5. Orange and Brown Combo To Be Warm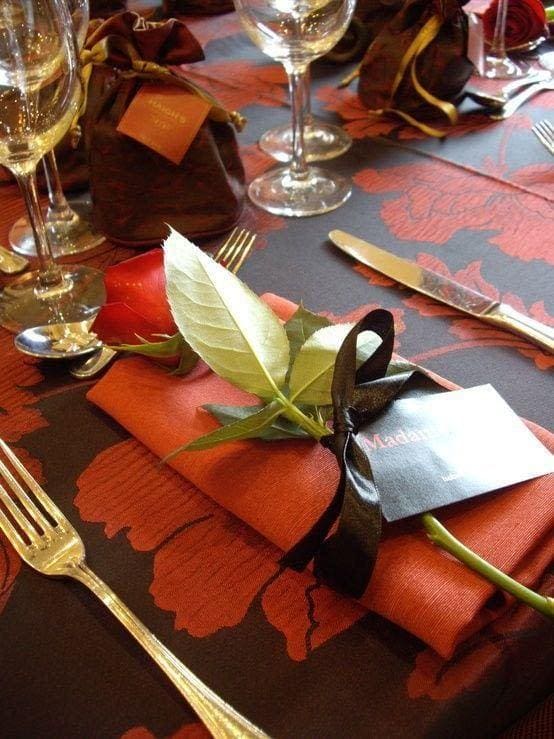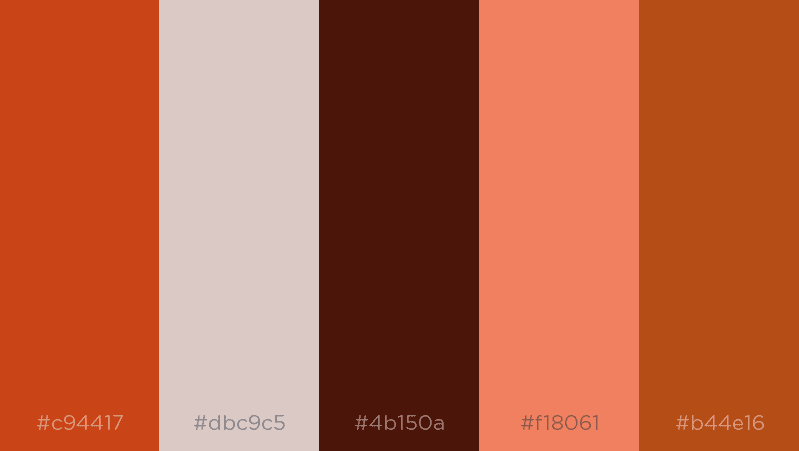 Orange and brown is such a delicious combination. This is a palette of chocolate ice creams and cakes. It will not only be whetting the appetite of your guests, but they'll also be looking forward to dessert. Orange is one of the best colours to pair with brown. Together, they are capable of creating a look of soothing warmth reminiscent of embers glowing on wood.
This is another great colour combo that is great at bringing family and friends closer together. It gets people into a mood of sharing, hugging and reconciliation. You can definitely look forward to a wedding day minus the politics. Orange and brown were popular in the 1960s and 1970s.
They may be less ubiquitous these days, but always works if you are going for the retro, hipster style at your wedding party.