Our Philosophy
We want to place beautiful designs in your homes, your lives and your memories.
Gift Elements LLP, based in Singapore, was founded in 2016 based on a simple passion for turning gifts into something exceptionally gorgeous and presentable. We think that the shared moment of giving and receiving should always be a special one. Today, we pride ourselves in designing our own event stationery, home decor and lifestyle products. We create our own original artwork and produce ornamental pieces for decorative purpose. Colours and bold vibes are the cornerstones of our product design philosophy. We follow interior decor trends and theories when creating products. Our ultimate goal is whenever a customer owns a piece of our creation, it always makes a statement.
The Business
We want to create the best and most efficiency customisation experience for our customers.
When we created this online store, we are very focused on ensuring that the customer has peace of mind when shopping for our products. The ability to customise designs without having to pay expensive designer fees is foremost on our minds. Currently, customers have the ability to personalise their own invitation cards, gift tags and stickers directly on our online store. As for our home decor and lifestyle products, we persevere to provide customisation options whenever this is possible. Gift Elements work with printing and fulfilment partners all around the world. This way we can deliver to global customers from fulfilment locations nearest to them. We are also passionate about supporting local handcrafted products to showcase Singapore artisans to the world.
At Gift Elements, we want to do our part for the environment. We are committed to plant a tree with every order as a way of giving back to Mother Earth. Our invitation cards are made from recycled paper. Most of our home decor and lifestyle products are created and delivered on-demand. This way we prevent wastage and only use what is needed.
GET A 20% VOUCHER

when you sign up for email updates to receive the latest offers and products.
Sending out paper invitation cards is etched in wedding traditions since time immemorial. Despite the presence of virtual invitation services, paper invitation cards still hold sway over the digital alternatives. Why is this so?
Physical invitation cards are important in making the emotions and romance of the wedding a lot more palpable. People generally want to feel that way because they are not only turning up at the wedding as guests. They are there to be directly involved in the union and contribute their heartfelt emotions in return.
We want to deliver these expectations, and at the same time do something for the environment. That is why we only offer single invitation cards and not the folded types. Also, we only provide other matching stationery such as menu cards, RSVP cards, signage and Save-The-Date cards on a request-only basis. This way we can fulfil our responsibility to the environment by reducing the usage of paper.
The Founders
We are Eva and Nealda Sahib … sisters and business partners
Nealda Sahib
She is a qualified interior decorator and avid graphic designer. Nealda takes care of product design, ideation and design sourcing. She creates the designs herself with her aptitude in art and drawing, and also works with other designers. The stewardship of the website and online store is also part of Nealda's responsibility.
Eva Sahib
She has passion for photography, video editing and digital marketing. Eva takes care of all social media presence for Gift Elements. Responding to visitor engagements is part of her responsibility. Eva loves to travel and draws inspiration from different cultures in the far-flung places she has been to.
Credentials
Qualifications and Memberships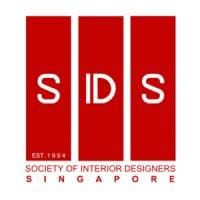 Follow Us for Home Decor Updates
Invitation Cards and Event Stationery