Your home's interior decor reflects your personal style, interests, and taste. Decorating your new home from scratch is fun, but you've got to do it right if you don't want to end up spending a bomb. You could always hire an experienced interior designer to decorate your new home. But don't be afraid to DIY (do-it-yourself). Plus, we are here to help.
If you're having trouble getting started with your new home's interior decoration plan, this article will help you get acquainted with essential interior design elements and principles. By the end of the article, you would already have your interior design plan in place. That's a guarantee!
Understanding Your Basic Preferences
Every interior designer starts working on their design projects by first understanding their clients' preferences. These include colours they prefer, specific moods they identify with different spaces in their house, and what activities they usually do within a space, and the time spent in each space.
So, before you get started on your DIY interior decoration journey, think about the following:
1. Color scheme
What colour represents who you are? This can help you decide on the overall colour scheme for your interior. This would be the palette that you would use across different spaces in your house, or different shades of the colours.
Which colour do you prefer for your living room, your bedroom and your kitchen? When choosing colour schemes for different rooms, keep in mind the functional aspect of the room. For instance, you may prefer lighter shades in your kitchen to enhance the effects of natural light. And your living room may have brighter and livelier colours. Neutral tones are ideal for bedrooms.
2. Types of spaces
You've probably got a general interior style for your entire house in mind. But each room in your house – the living room, the dining room, the kitchen, the bathrooms, the bedroom, etc. – is unique and serves a different purpose. So, each room should be decorated considering its use and who is likely to use it. Be it the overall room arrangement, room furniture, and the use of spaces – if you do not get it right, then the room will fail to serve its intended purpose.
Each space in your house serves a purpose or two. For instance, your living room functions as a family get-together area or it's where you meet and greet your guests. When designing your interior spaces, always consider their function, how much time you or other family members will spend in the space, and what mood should the space evoke. For instance, your kids' playroom would need a bright and bold colour to bring on a lively feel. But your workspace, which would be used for longer hours every day, may require more muted colours, minimalist and comfortable furniture, and lots of natural light.
3. Interior Decor Styles
There's no lack of interior decor styles, making it quite overwhelming for someone who isn't an interior designer. It is important to understand the different interior decor styles and choose the one that most appeals to you. The style you choose should go well with the existing structure of your house. Always take note if you need to renovate your house to accommodate any preferred decor.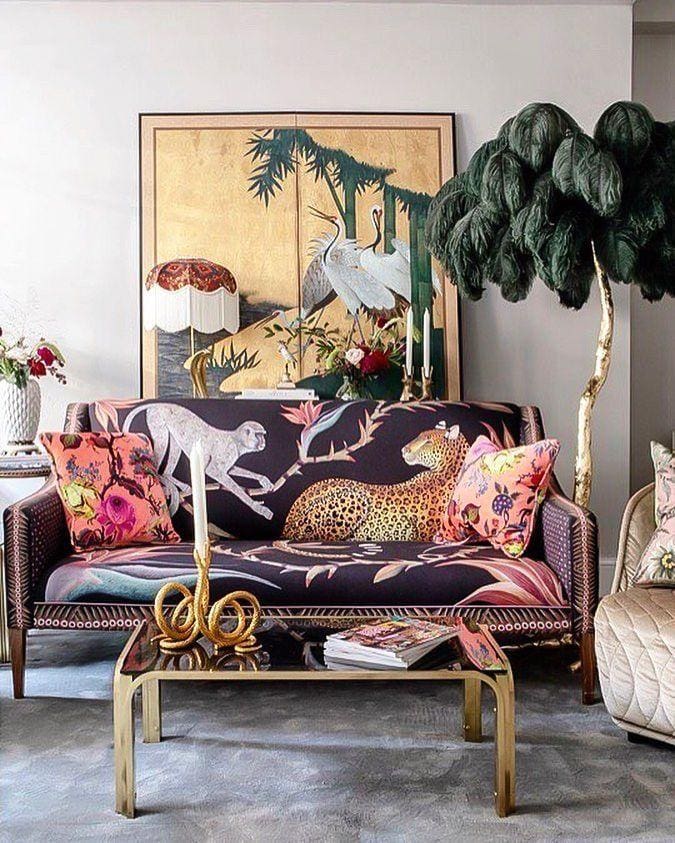 So, how do you choose the right decor for your home? Research is the key here. There are a number of interior design and home magazines, websites, and infinite YouTube videos about this. These can get you updated on the different interior decoration styles for example, modern, traditional, minimalist, coastal/beach, tropical, country, bohemian, etc. Interior decor can also reflect cultural styles such as Oriental, Indian, English, Balinese, Moroccan, Arabic, Scandinavian, Japanese and many more.
Your preference depends on the internal environment you wish to create in your home. This could be inspired by your travels, experiences and the souvenirs you treasure. You could also take things up a notch by attending interior decor events and networking with professionals. These contacts can come in handy if you decide to allocate your home's interior design to a professional later on.
4. Making Mood Boards for your Interior Design Ideas
Now that you have decided on the colours, spaces, and decor style, it is time to make your mood board. Interior design mood boards basically allow you to put all your design ideas together. You can then easily evaluate which concepts would or would not work, and therefore set your design project in the right direction.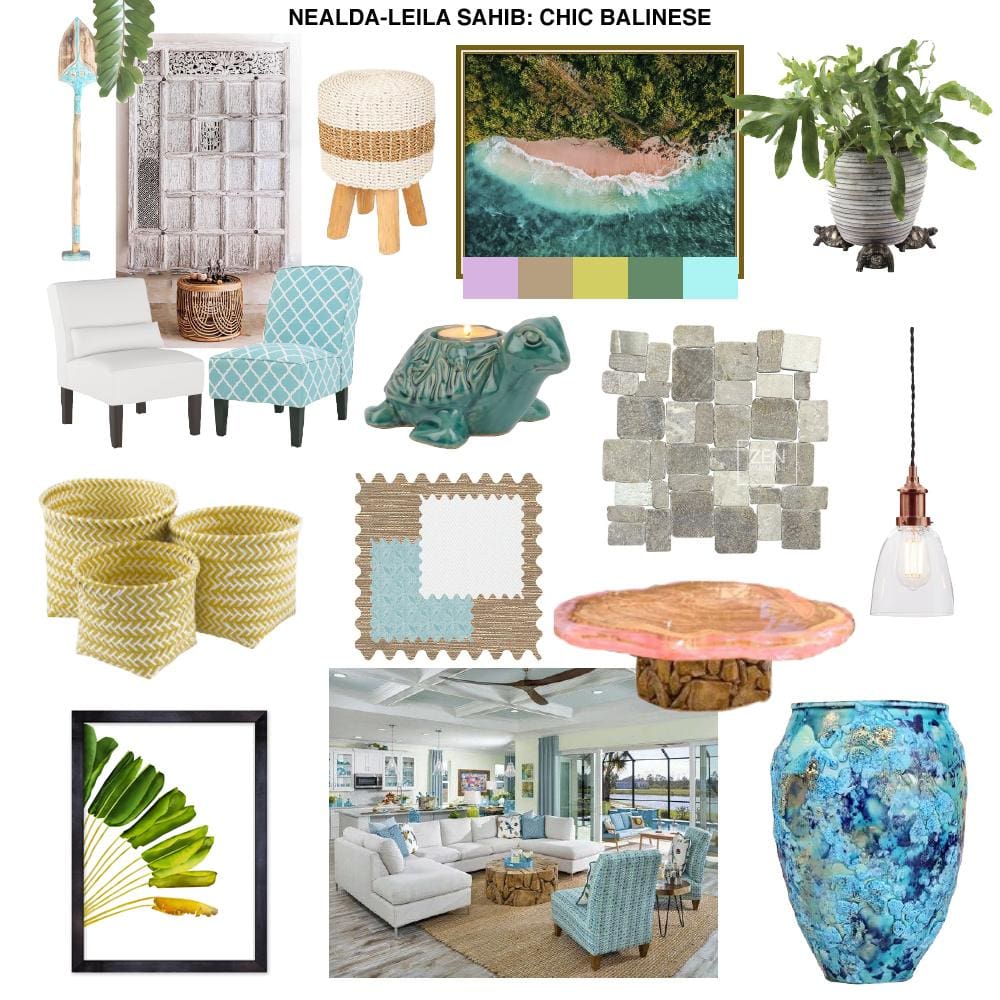 You can easily create mood boards on Pinterest. Or if you are a skilled designer, you could use design softwares like Affinity, Canva, or Adobe's Illustrator, Photoshop or InDesign. Adobe Spark also lets you make mood boards online. It's a free tool and doesn't require any design skills. Another option is to use professional design software like Morpholio.
5. Layering
This is the most important design element in interior design and decoration. An empty room is like a blank canvas for an interior designer. You should see it as one too. The first step is layering. Just like what the term means in fashion, layering in interior design is getting the different elements in a room together to achieve depth, character and movement. Layering includes lighting, wall elements like wall art or mirrors or photos, wall paints or wallpapers, flooring and furniture. It also includes soft furnishings like bedding and rugs, and decor elements like flowers, vases, books and ornamental showpieces.
6. Furniture arrangement
Setting and arranging room furniture can be an arduous task. The best way to go about furniture arrangement is by making a list of furniture you own and decide which would look great or is useful. Once you're sorted out the furniture for each room, the next step is to allocate specific areas within the rooms based on the furniture's dimensions.
Also, some of your furniture may be old or may not blend into your new interior decor plan. It's best to get rid of unnecessary furniture – decluttering is a good idea. You could invest in new ones if need be.
Get Creative
Last but not least, don't just stick to the usual. Experiment a little, please! Add a bit of aesthetic twist to your interiors by going a little eccentric. Ever thought about a mix of vintage and contemporary? Maybe some antique furniture and colour-blocked walls? Use wallpapers and wall art in mundane spaces like your hall, storage areas, and staircase corners. A bit of stylish clutter, adding an in-house bar, completely white kitchens, faux ceiling and windows, woodwork, etc. are a few decorative styles you can play around with.
Keep these interior design tips in mind as you start to decorate your new home from scratch. Most importantly, your home interior decor should reflect your personal preferences and mood so that you will always feel comfortable.