Tropical interior decor is very relaxing, casual and an epitome of the slow living style. It is one of the inspirations very much seen in neo-boho interior designs. But the tropics and the cultures that flourish in it is quite varied spanning the regions that lie in the middle of the globe. This includes the Equator, Asia, Africa and the Americas. This means a tropical climate could be right at your doorstep, for example, South Florida. Each culture has its own traditions and styles. But there is one thing they definitely share in common and that is the vivid colours, bright surroundings and lots of luxuriant green vegetation. Reproducing the tropical elements in your interior style will create a vacation lifestyle and perhaps ascribes to a person well-travelled. Here are the furnishings you need to do this without busting the budget.
1. Tropical Colour Schemes
Remember that tropical colours are always vivid and bright. When it's not the stormy monsoon season, sunshine and humidity are abound. To create the coastal style, turquoise blue and coral pink are a must. These colours instantly evoke images of the calm sea, soft breezes and scuba diving into bursts of coral fields. Use white and brown as supporting colours to mimic the gleaming sand and wooden structures on a pristine beach. The turquoise and pink can be assigned generously around a room, for example on painted walls, or as accents on small furnishings such as cushions and lamps.
Some tropical regions are not situated near the coast. In this areas, colours associated with land such as rust-hued sand and green vegetation are what one might experience. The colour scheme to experiment would likely be in the warmer orange, yellow, beige and purple range. This would give your interior a more earthy, welcoming and cosy ambience. In Asia, orange and yellow have spiritual meaning and often seen in temple offerings or used during meditation. When combined with purple, this scheme also reminds us of the stunning tropical sunset and the display of brightly-coloured flowers.
2. Tropical Wallpaper & Murals
If you prefer more emphasis in creating a tropical interior, think about using wallpapers with floral motifs. Peel-and-stick wallpapers offer a great way to DIY feature walls and surfaces. For a more natural and harmonious effect, hire an artist that can paint tropical murals. Just make sure to discuss the motifs carefully to ensure the results are authentic and representative of the tropics. The artist need to have good knowledge on tropical elements that can provide the best decorative effect and match the room furnishings. For a start, banana leaves and coconut trees are endemic to the tropics. Tight and dark patterns on wallpapers offer a sombre jungle-like feeling. Spaced out patterns have a lighter and cheerful coastal mood. Do your research and collect photographs before setting out to purchase the right wallpaper or mural. Here are some wallpapers that can help create the exotic and eclectic tropical atmosphere.
2. Cushions & Pillows
Cushions and pillows in tropical patterns are so numerous, you would be spoilt for choice. This shows how popular the tropical interior theme is. But please do not randomly select any one design for your home. It is a mistake to assume that any tropical motif would work to accomplish your goal. Always be mindful about the colour and pattern arrangements. Soft furnishings such as cushions and pillows tend to be small items. Tropical patterns are usually placed in overlapping and at times, overcrowded layout. These may look out-of-place and overbearing in a minimalist space. If you do still prefer them, be sure to balance the tight patterns with a bold texture such as on a curtain, rug or wall art. Using cushions and pillows is a great way to change the style and mood of an interior decor in a non-permanent and tasteful manner. Here are some of them with rich tropical designs.
3. Tropical Wall Art & Photos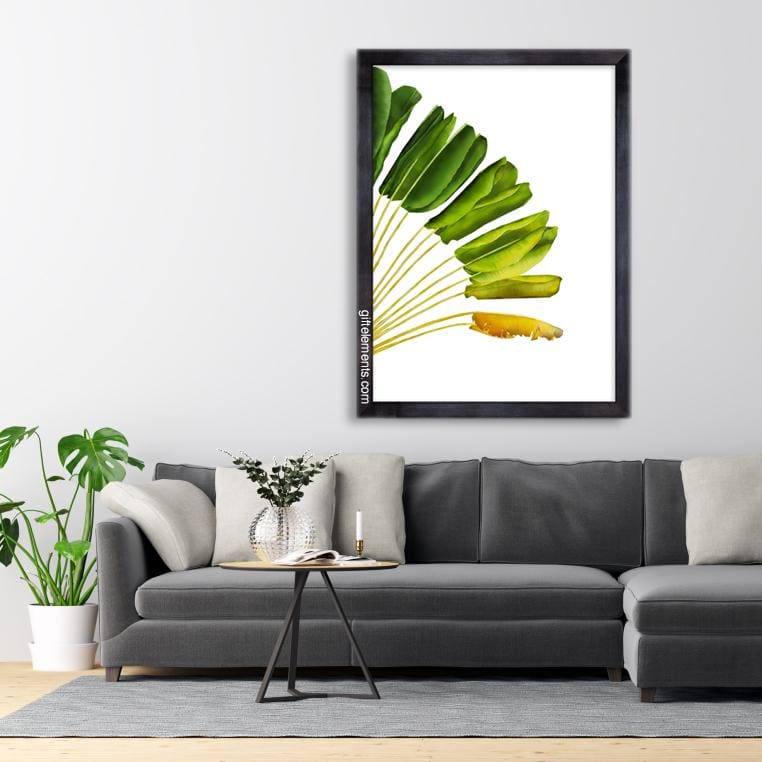 For more understated and sophisticated tropical styles, hanging framed wall art would be the option. Wall art does not radically transform an interior space into a tropical style. Instead, wall art introduces tropical accents into the room without changing its original style drastically. This is recommended only if a subtle tropical vibe is needed or if organic shapes would imbibe more personality into the room. Tropical wall art evokes a more relaxed and blissful mood in a serious-looking room with linear shapes, straight edges and achromatic colours. It is the perfect alternative to abstract art in offering textural movement and vivid hues but unlike abstract paintings, in more defined physical forms. Here are some beautiful tropical wall art to get.
To be continued …