Not all of us are confident about using colours. When applied incorrectly or in unbalanced amounts, colours can annoy. But when used in the right way, colours have a brightening and joyful effect. If you have a minimalist monotone room decor, adding some colour helps to change the mood of the space.
There are simple and creative ways to use colour to create a stylish interior without taking over your original minimalist look. First, all you have to do is select just one favourite colour and you're ready to go.
Watch this video for more tips:
1. Hang bold wall art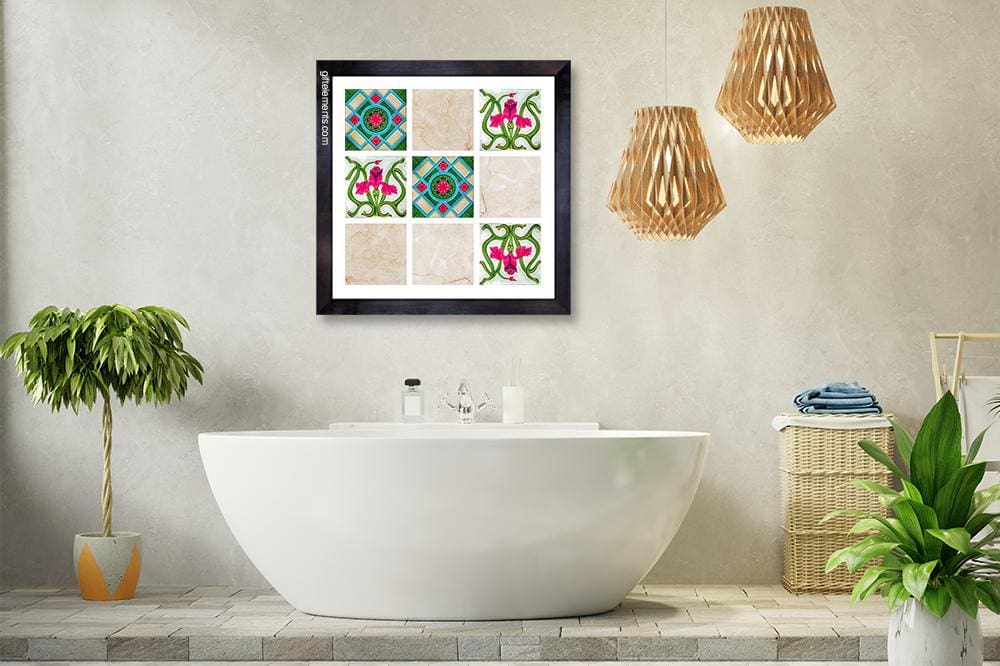 Hanging wall art is one of the best ways to introduce accent colours into your space. Choose wall art that contains hints of warm colours in organic shapes such as botanicals.
This way you the harsh effects of warm colours are softened by pleasing floral shapes. Neutral tile art that weave warm colours into the patterns is also a great way of freshening up your minimalist decor.
Get the look: Gift Elements Peranakan Tiles Lotus Wall Art
2. Throw in the cushions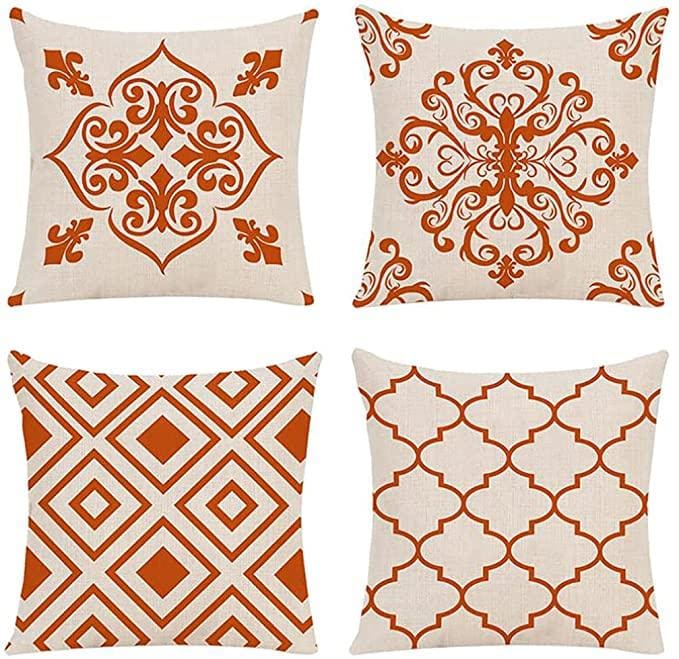 Alternate your existing cushions with pillows that have fine geometric patterns in your favourite warm colour. Geometric pattern lines lightly place colours around the room.
These patterns are normally set against a neutral background that will blend well in your minimalist interior style. If you are not comfortable with having too much colour in your room, don't use cushions in warm block colour designs that are too eye-catching.
Get the look: SMITHOOM Throw Pillow Cover Retro Geometric & Flower Patterns Cushion Cases
3. Bring in the lampshade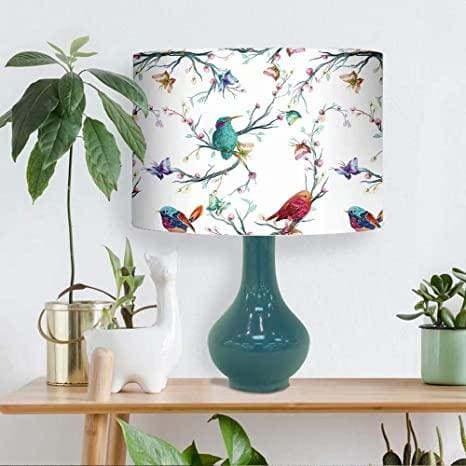 Lampshades are so versatile and easily changed. Basically, you just need the right fabric to change the colour of the lampshade. The great news is fabrics come in a wealth of patterns, you'd be spoilt for choice.
You do need to look for the right lampshade specialist to do the work for you. They would be able to advise you on the suitable fabric and walk you through the colours, pleats and patterns as well.
I would suggest beginning with colour that exist in nature. Birds and butterflies are also not just cute but also very delightful features to have on lampshades.
Get the look: Colorful Bird Drum Lampshades Butterfly Floor Lamp Table Lamps Cover
4. Rock it with clay decor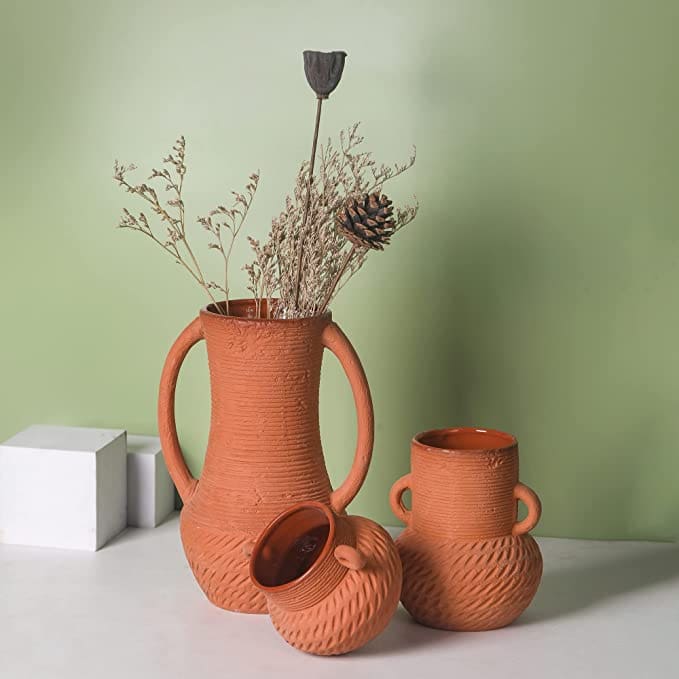 You don't need any reason (not even flowers) to place handcrafted clay vases and vessels on your coffee tables, consoles and dining room. Usually, we itch to place some sort of plant or bouquet in the vases, but they look great on their own.
If you are not a clay aficionado, then you can never go wrong with going for natural terracotta plates and bowls. Their reddish-brown hue adds a rustic and cosy atmosphere to the cleaner style you may have in your minimalist space.
Not only can they be comforting to look but they also introduce an attention-grabbing punch to any room. In fact, you might even get compliments that you are rather artistic and creative.
Get the look: Terracotta Vases Sets, Clay Vases for Flower, Ceramic Vases for Decor
5. Roll in an ottoman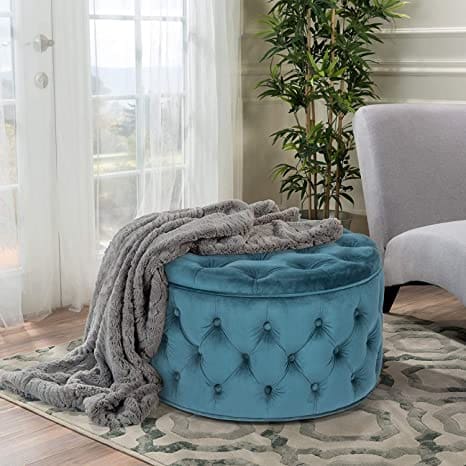 Ottomans or pouf foot-rests are great space fillers and convenient for the tired feet. But use them as an opportunity to introduce much needed colours and even textures into the room.
Ottomans usually come in block colours but since we usually have just one or two of them around the living room, they won't be too overbearing. If you don't want them to stand out too much, then use a cooler colour such as blue but in brighter hues.
Talk to an upholsterer to select more azure or purple colour tones to add a tinge of warmth in your interior space for a cosy and interesting effect.
Get the look: Homebeez Velvet Round Storage Ottoman, Button Tufted Footrest
6. Lay out the rug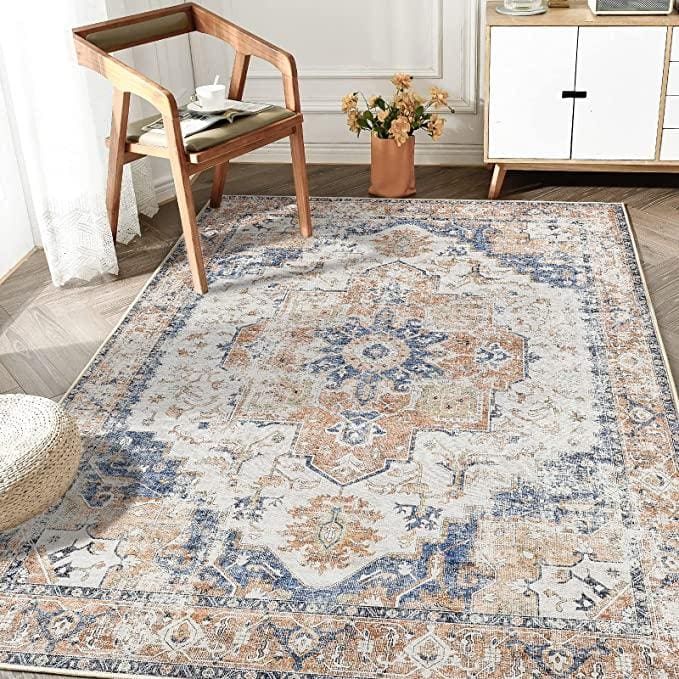 Using rugs in the room is another way to fill up spaces visually with texture and colour. Tufted plush rugs add softness and cosiness. But colours may appear bolder because longer yarn loops are dyed through their lengths making them more visible.
For a more subtle appearance, pick flat lay rugs with short yarns or loops that have been treated to bend in one direction. Distressed dying or printing gives a faded vintage look perfect for muting warm colours such as orange or red to a gentler hue.
Get the look: JINCHAN Area Rug 3×5 Persian Rug Indoor Vintage Floor Mat Multi Printed Distressed
7. Stack up coffee-table books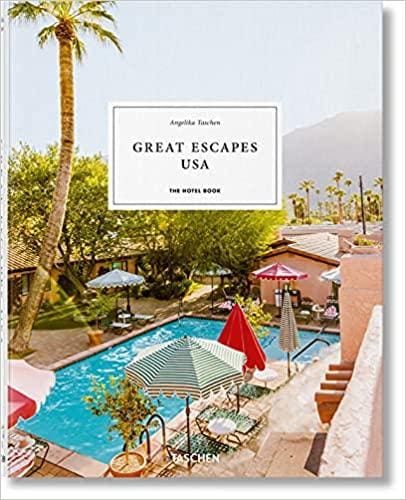 Large-sized coffee table books always look chic in your living room. It makes the whole interior look sophisticated and intellectual. Bright-coloured book covers definitely add sparkle to a room. They also help to bring balance and accompaniment to any coloured spots in your room, e.g. wall art, curtains, vases, cushions, etc.
Books about vacations and fashion will most likely have vibrant covers. You can arrange them with other books on minimalist interior styling or black and white photography to mix them up with more neutral hues.
You could buy a few books and alternate 2 or 3 of them as coffee table display on a weekly basis.
Get the book: Great Escapes USA. The Hotel Book Hardcover
8. Freshen up with bouquets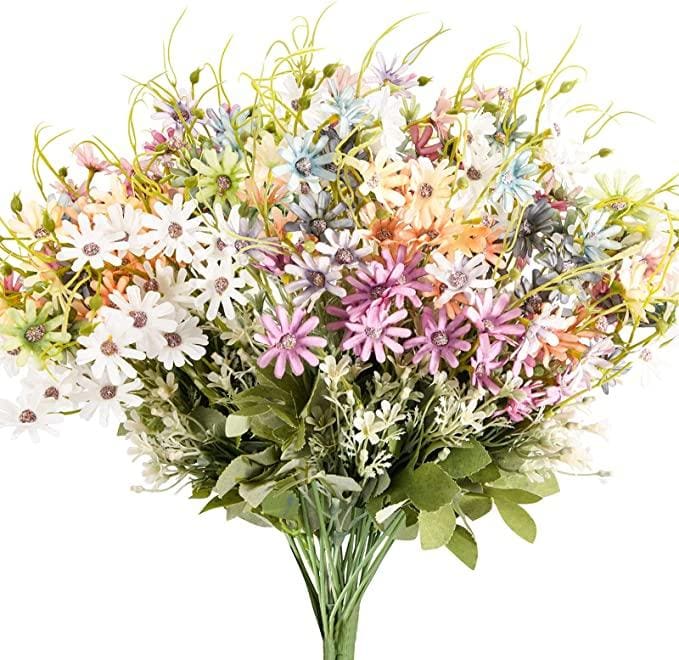 Nature never fails to offer us perfect colours. There is no better way to bring the outdoors in than to have floral bouquets in your home. Even better still if you can grab hold of some wildflowers.
They not only offer a variety of colours but these hues are also softer so that they blend well in a minimalist decor. I mean, sure, go for the bright red roses too, if this is what you prefer.
That punch of accent colour is super stylish against a minimalist backdrop. But if you prefer less disruptive colour schemes, small flowers with less voluminous petals may be what you need. If you are allergic or can't get fresh flowers, simply go for the artificial varieties.
Get the look: AUMVEYI 6 Bundles Wildflowers Artificial Flowers
9. Good is Dark Wood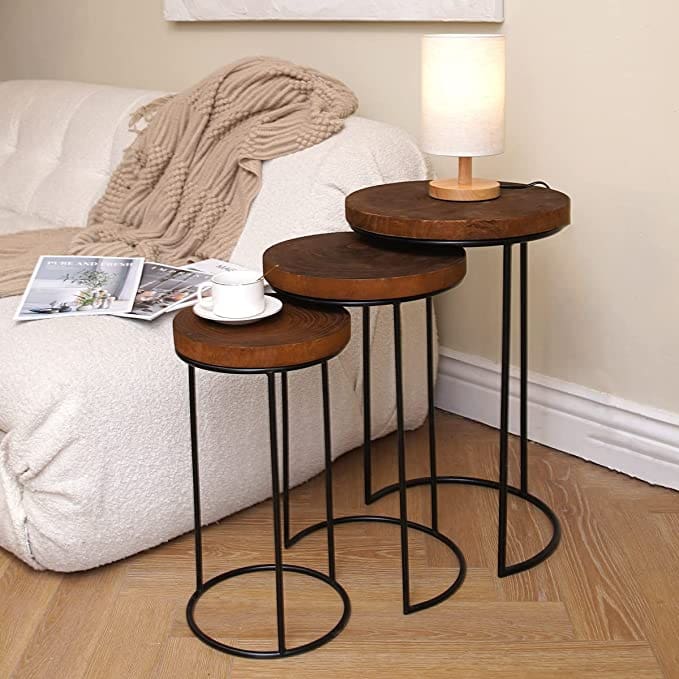 Wooden furniture are not necessarily vintage or traditional. They look really great on modern styles too like this round nesting side-table. Plus wood lends a more organic and natural appearance to your interior.
Dark reddish-brown wood stains on surfaces look relaxed and offer that Balinese vacation vibe. The warm hue makes the room look cosy and comfortable.
You can also achieve the Japandi or cottage interior style with dark wood. If you don't like too much of them around, add them to smaller areas like furniture legs, bed posts, bar stools, side tables or wall art frames.
Get the look: Athaliah Round Nesting Table Set of 3 End Table,Round Side Table Wood
10. Draw the curtains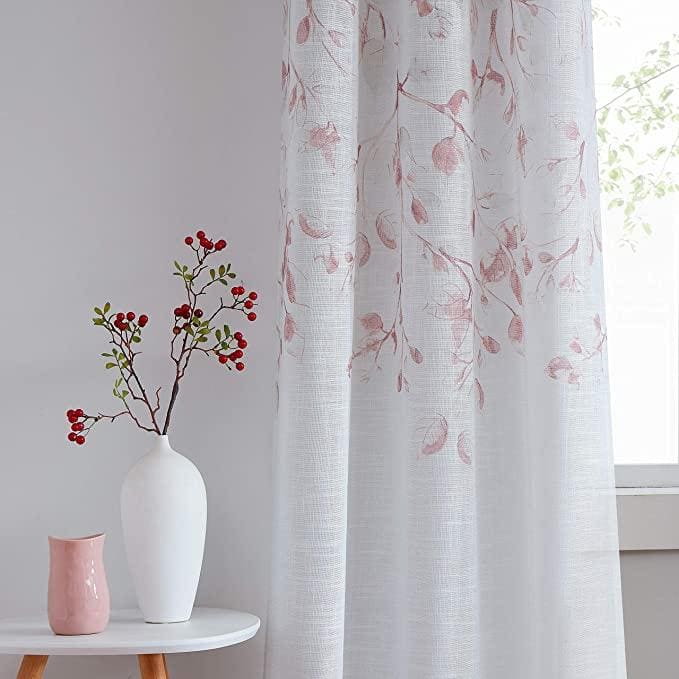 Coloured or patterned curtains need not be as flashy as we imagine. To stay true to a minimalist style, colours can be applied sparingly, lightly and strategically so they don't jump out at you.
The flow and folds of curtains add fluidity in a room making it more relaxed and homely. Curtains with light patterns and colours blowing in the breeze create a cheerful atmosphere.
For a more subtle effect, use sheer or linen curtains to give the colours a more faded look. Alternatively, apply colours or patterns only on the top or bottom section of the curtains, and not throughout the length of the curtains.
Get the look: Central Park Leaf Floral Print Metallic Sheer Linen Window Curtain