Enjoy 10% Off
New design offer for the
Thyme Sprig Wedding Stationery
Use Code: THYME10
$10 minimum spend
Custom Wedding Invitations
Customise with your details & let us print
As low as 20 cards for your minimony
MAKE A DIFFERENCE WITH US
Your Purchase Protects the Planet
A tree is planted with each order
Here at Gift Elements, we're committed to environmental protection as we give customers the best product quality. When you purchase printed invitation cards, gift labels and wall art, we contribute to reforestation efforts by planting a tree to restore nature.
We use recycled paper
We make our best efforts to source for sustainable materials. For the love of our planet, our basic wedding invitation cards are printed on 100% recycled paper. With every order you make, you are doing your part to protect the environment.
WE ASPIRE TO BE AWESOME
Sharing the Love from Our Customers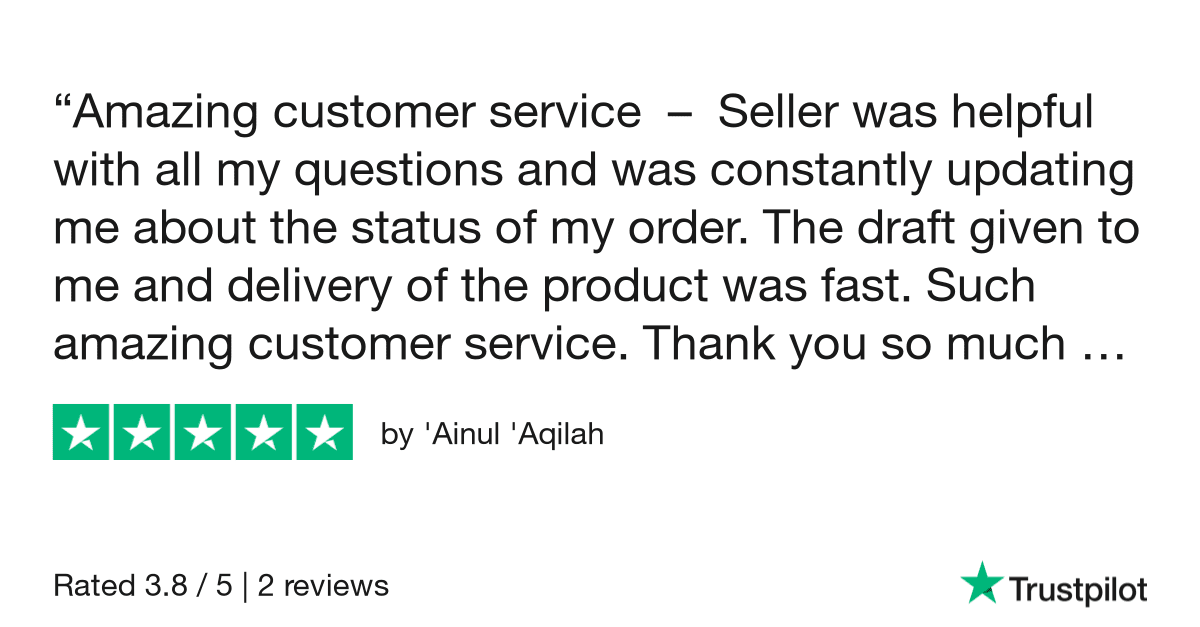 "Good after sale service not many out there anymore. Keep it up. Will use the services again in the future."
~ Sheila Mansor ~
Singapore
"Love the wedding tags that Nealda did for my niece's wedding! I provide her a picture and she delivered the exact same design. Love her customer service too. Very friendly and she gave lots of information that benefits us. Prompt replies and affordable too. Highly recommended!"
~ Afiqah Sham ~
Singapore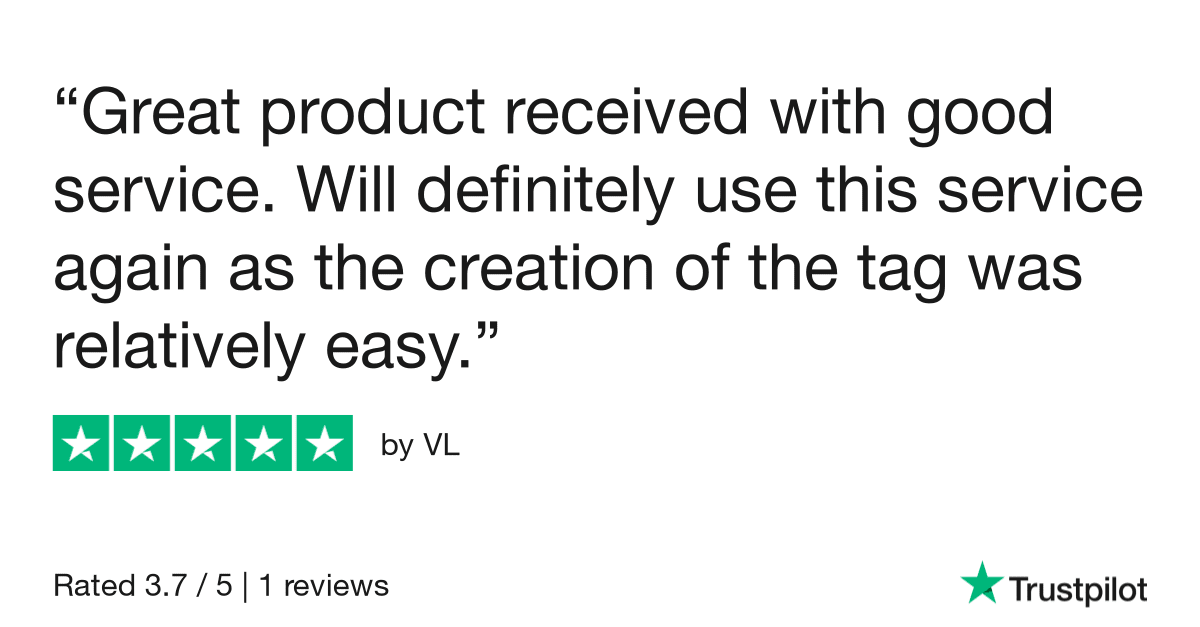 "The envelope was a little see-through but everything else was perfection! Thank you Nealda and team!"
~ Ratna Rukini ~
Singapore
"Nealda was very helpful in answering all my questions. Helped me & even showed me how my cards will look in a different colour & font. Overall I super love the outcome. Thank u so much."
~ Falizah ~
Singapore
"Love the detail, explanation, patience, idea sharing and the fast response! Highly recommended service!"
~ Valarmathi ~
Singapore
"Very beautiful designs and very helpful indeed. I am definitely recommending your product to my nephew who's getting married next year."
~ Sabariah Kassim ~
Singapore
"I will recommend my friends too to engage with you for any invitation cards"
~ Thu Ra ~
Singapore
"Hi our wedding cards received! Thank you for your design service. The packing of the cards is solid. Your service has been assuring. Appreciate a lot!"
~ Jamilah Binte Mohamed Yusof ~
Singapore
"We were very pleased with your service for our stickers for door gifts and excellent quality placecards. Compared to another vendor the quality is better but much cheaper. Nealda is very helpful and very professional. She is very understanding and knowledgeable about her work and customer's need . Experienced one !"
~ Yee Lwin Cho ~
Singapore
"I had a very wonderful experience and Nealda is awesome. The items were so well packed, good quality tags/ribbons and delivery is speedy too. Thank you Gift Elements for being a part of my Big Day! Looking forward to more product offerings! All the best :)"
~ Gina Lim ~
Singapore
How To Choose An Engagement Ring
Is your style classic or modern?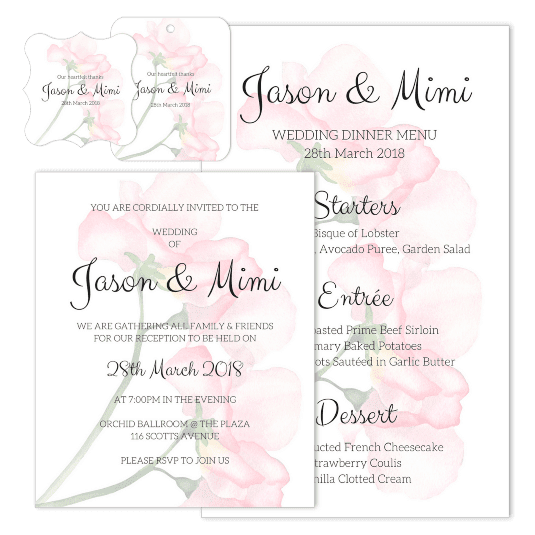 SIGN UP TO RECEIVE A
FREE WEDDING SAMPLE SET
Includes matching invitation card, menu card, gift tag and gift sticker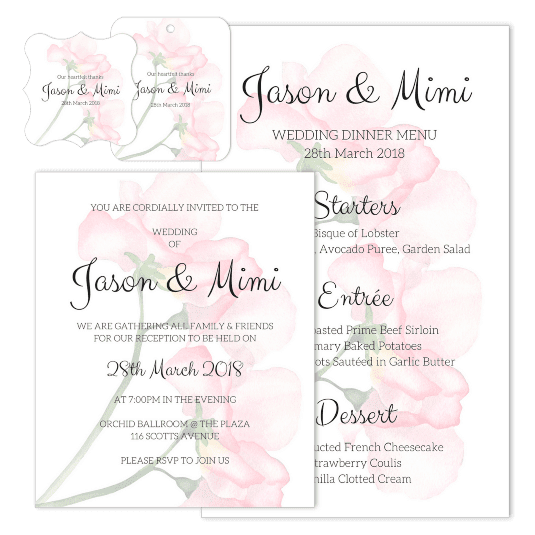 SIGN UP TO RECEIVE A
FREE WEDDING SAMPLE SET
Includes matching invitation card, menu card, gift tag and gift sticker
Browse, Personalise & Buy
Take your time to look through our available designs. Pick the one you like and personalise online. Select the product size. Add your names, sentiment, and event date.
Design Approval
Before printing the stationery, we will first seek your approval for the design. Our designers will apply professional editing to make your design look perfect.
Print & Deliver
All our printing is done on premium quality paper and we guarantee high print quality. We provide worldwide shipping and will deliver your lovely stationery to your door.
GET A 20% DISCOUNT VOUCHER
when you sign up for email updates to receive the latest offers and products.