The COVID-19 pandemic has affected our lives in many ways. With the lockdowns being eased out, life is slowly limping back to normal. Weddings are on again but with restrictions. The trend today is in favour of smaller weddings with fewer guests. This is to ensure the social distancing norms to battle COVID-19 are followed. The focus for couples is now on planning and executing efficient weddings that are succinct. Technology has also a part to play in weddings.
We are seeing many online weddings live-streamed to guests who find it difficult to travel. The use of technology has changed the way weddings are being conducted. With smaller weddings, there is now the need to shortlist a few people to attend the wedding. Those who are not invited need to be told diplomatically. Communication plays an important role here. Wedding invitations are also changing in line with the way weddings are being held now.
2021 Wedding Invitation trends
The wedding invitation is very important in letting people know about the special moment in your life. With changed trends in weddings, it is obvious that wedding invitations are also being handed out differently. Technology is playing a vital role in making wedding announcements.
Here are some of the top trends for wedding invitations for 2021:
1) Informal invitations
Wedding invitations used to be formal. The language used was flowery. Every line in the invitation would be conveyed in formal language and written after a lot of thought. This trend has been changing and today invitations are more informal. You need not have to use formal language anymore. You don't even need to use fancy cards. A plain card using words that the recipient can understand is sufficient. You can use jokes or light-hearted phrases in your invitation, especially on invitation cards for friends.
2) Digital invitations
Invitations earlier were elaborate. Invitation cards are made from paper, vellum, or even acrylic. The cards would be placed in an elaborate cover and personally handed over to the recipients or mailed. Simple wedding invitations set the trend today for going paperless. Show your commitment to sustainability by sending a digital invitation. Tools are available online to create digital invitation cards. These are easy to make and allows you to create custom wedding invitations.
These personalised wedding cards can address the recipient by individual names. This is better and more personal than a general invitation. With lockdowns still prevalent, you may plan an online wedding. In such a case, a digital invitation is appropriate. Create a colourful invitation, add your photographs, and allow your creativity to take over. You can send the final invitation as an attachment with an email or save it as an image and send it on messaging apps or social media. It is that simple now to send invitations. Once you create digital invitations, the images can be turned into printable wedding invitations. In case you want to print them, you can do it at the click of a mouse.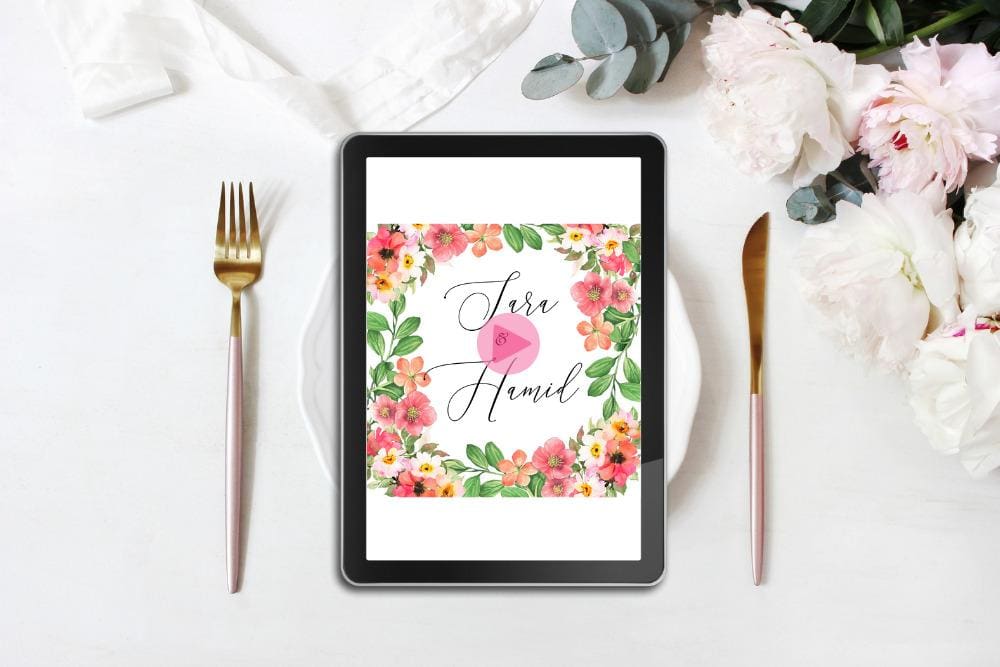 3) Save the date
When the world is going into a lockdown and socialising comes to a screeching halt, sending Save The Date cards has become all the more important to reach out to guests several months before sending invitation cards. Guests may not be going out of town in the pandemic but then again, we are dealing with many unknowns in these trying times. In this case, Save The Date cards is a great way to establish contact with people you may not have seen for some time. Some may be having a difficult time during the pandemic. Save The Date cards are the perfect and gentle way to prepare people for your great announcement. It gives people a chance to excuse themselves from the wedding early, for whatever reason, without interrupting your plans.
4) Eco-friendly cards
Going digital and paperless is the most eco-friendly way of inviting people to your wedding. The next best way is to use eco-friendly materials. Recycled paper is now being commonly used for modern wedding invitations cards. Apart from recycled paper, you can consider plantable paper embedded with seeds (seed paper). Once the wedding is over, the guest can plant the paper in a pot. It would grow into a plant. This is an invitation that people will never forget. Hemp paper is another eco-friendly option for making wedding stationery and invitation cards.
5) More attention to detail
More attention to detail can be included in wedding invitations. With online tools to make DIY cards, this becomes easier. You can choose a theme for your wedding and use the same colours everywhere including on all wedding stationery and invitation cards. You can manage the alignment of text, font styles, and even add metallic inks to your card. The attention to detail can help you create a great card without added costs.
6) Trendy design elements
The following design elements are now trending as a must-try when creating your wedding card. Some of these elements are:
Selecting the best colours: You can use warm colours with a vintage hue. Dusty rose, burnt orange, and cream are warm vintage colours that make your card stand out. The colours for the card background and for other design elements can be bright and bold. The days of the white wedding printed card are over. Colourful cards are in.
Minimalist design: While you can experiment with colours, the basic design can be minimalist. Neutral colours and using fonts that are simple can help you create a simple yet attractive card.
Flat illustrations: Modern flat illustrations are coming into style. It represents simplicity in design using bright colours with 2D textures.
Story design: Many couples are using the wedding invitation card to narrate their special story for sharing with others. The wedding card would have illustrations or other elements that tell the story of the couple that guests would be delighted to know.
Florals: Pressed flowers are being used on the invitation card to create an elegant and organic touch. This complements the popular bohemian style very well.
The new trends in wedding invitations are something you need to know about. If you are planning a wedding this year, then keep these trends in mind while planning your wedding invitation. You will find that you can come out with the best wedding invitations to let your near and dear ones know about the special day in your life.