If you run out of wedding favor ideas, try to explore something handmade as a wedding favor. If you're a creative person with a flair for DIY projects, there's nothing better than homemade soaps you make yourself to treat your wedding guests with! Not only will you impress your guests with your own personal imprint, but soaps always work better as a usable wedding door gift compared with a store-bought trinket.
Besides, making your own soap is so much less expensive than purchasing ready-made ones. Plus, you can make them exactly the way you want them with your own unique colour, scent and style that suit your wedding theme. Don't worry if you have many guests at your wedding because soap-making is a batch process. This means you can get many soap pieces from just one mixture.
Soap can be made from scratch using a cold process or saponification. But the cold process method requires the use of lye or sodium hydroxide, which is a corrosive chemical and can cause skin burns. The melt and pour method is a perfect alternative for beginners. Simply purchase a pre-made glycerin soap base, melt it and mix with your preferred colours and scents. Throw in dried petals, fruit peels or seeds to introduce exfoliants or just to make the soap look more organically appealing.
Make sure you wear all the necessary protective gear before you embark on your soap-making journey. Keep gloves and goggles within reach and wear only long-sleeved tops and full pants, ideally, those that fully cover your arms. When you're ready to make these unique wedding favors, take your pick from these nifty homemade soap recipes below.
1. Charcoal and Vetiver Soap Recipe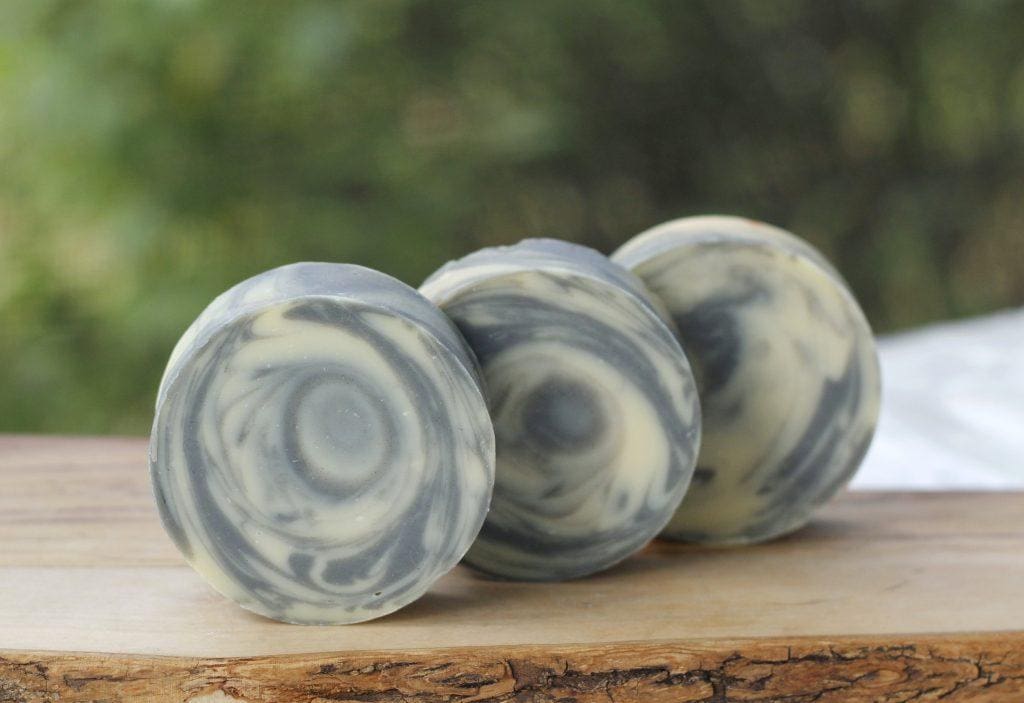 Tweak and Tinker provides the recipe for making your own soap from Vetiver oil. The soap emits a woody, earthy aroma with a scent of smokiness. If you're new to making cold processed soaps, you might want to try out this recipe. It is easier to make than most soap recipes. If you're fond of masculine aromas, try this kokum butter, shea, cedarwood oil, and sesame oil blend.
2. Unscented Vegan Soap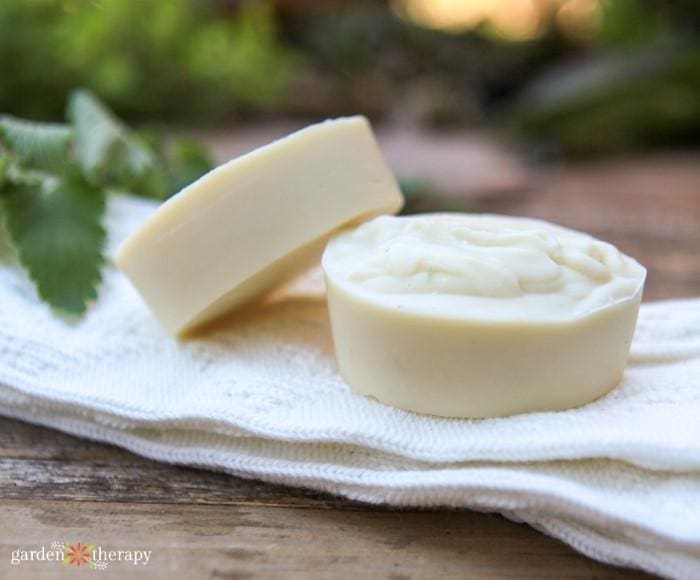 Practice the vegan lifestyle and encourage your friends and family to give it a chance too. Try making this handmade natural and unscented soap as a wedding favor. It is chemical free and saturated with moisturising goodness. The cold pressed natural soap recipe from Garden Therapy is completely plant-based and great for dry skin. Soak in the smoothness of coconut oil, olive oil, shea butter, cocoa butter, and mango butter when you're making this soap from scratch.
3. Lemon Balm Soap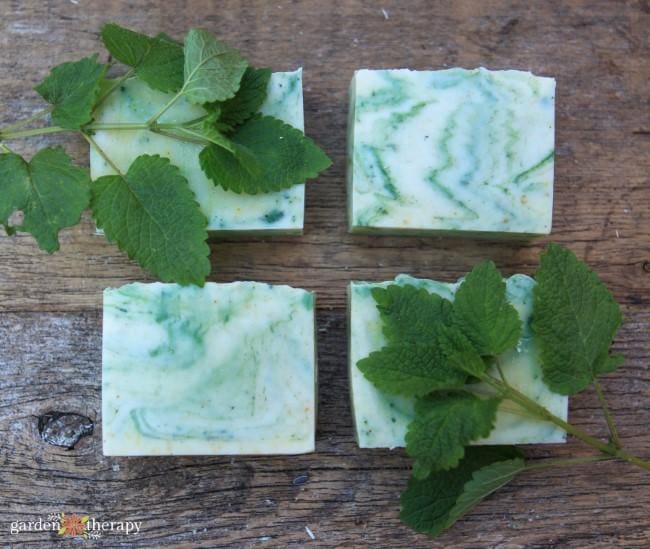 Garden Therapy's recipe for cold-pressed lemon balm soap makes for another winning soap recipe to make as your wedding door gift. It is soft, rich, minty, and fresh – just perfect for cleaning dirty and greasy hands that have been hard at work! The soap is naturally coloured with green mica and turmeric. It leaves a refreshing lemon-mint scent on your skin.
4. Hot Chocolate Soap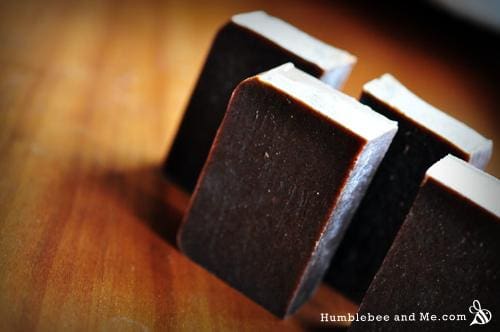 Imagine the look on your guests' faces when they discover that their wedding favor gift bag contains a hot chocolate soap! You wouldn't want to miss it. Head on over to Humblebee and Me to get instructions on how you too can make this creamy, milk, and coffee soap. It contains vanilla flecks and essential oils as well as high-quality cocoa as ingredients – we can only hope that you're not tempted to take a bite off the bar.
5. Gin and Tonic Soap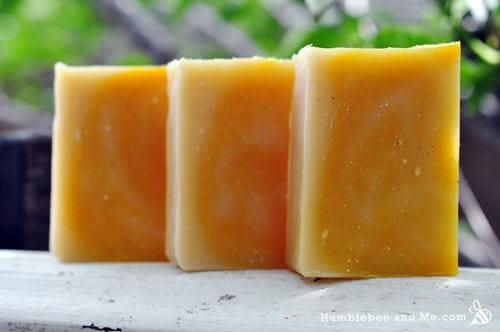 Humblebee and Me are not shy about changing things up and coming up with bold soap names. Their Gin and Tonic Soap leaves a lot to the imagination. But the ingredients are more benign than you think. They do not actually use gin and tonic. The citrus and dry juniper scent combo are sure to give you the same refreshing kick. The Gin and Tonic soap is also made of olive and coconut oil with a healthy dose of shea butter!
6. Poppyseed Soap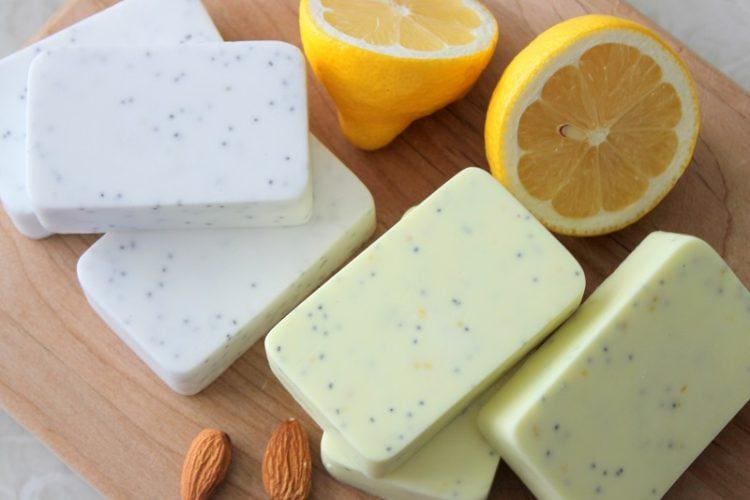 The Gluesticks blog provides a simple and easy recipe for a homemade poppyseed soap. The soap blends the exfoliating properties of poppy seeds with the skin-smoothening effect of shea butter. Your guests could use this wedding favor soap around the kitchen to keep their hands smelling lemony and fresh and keep the smell of food at bay.
7. Liquid Soap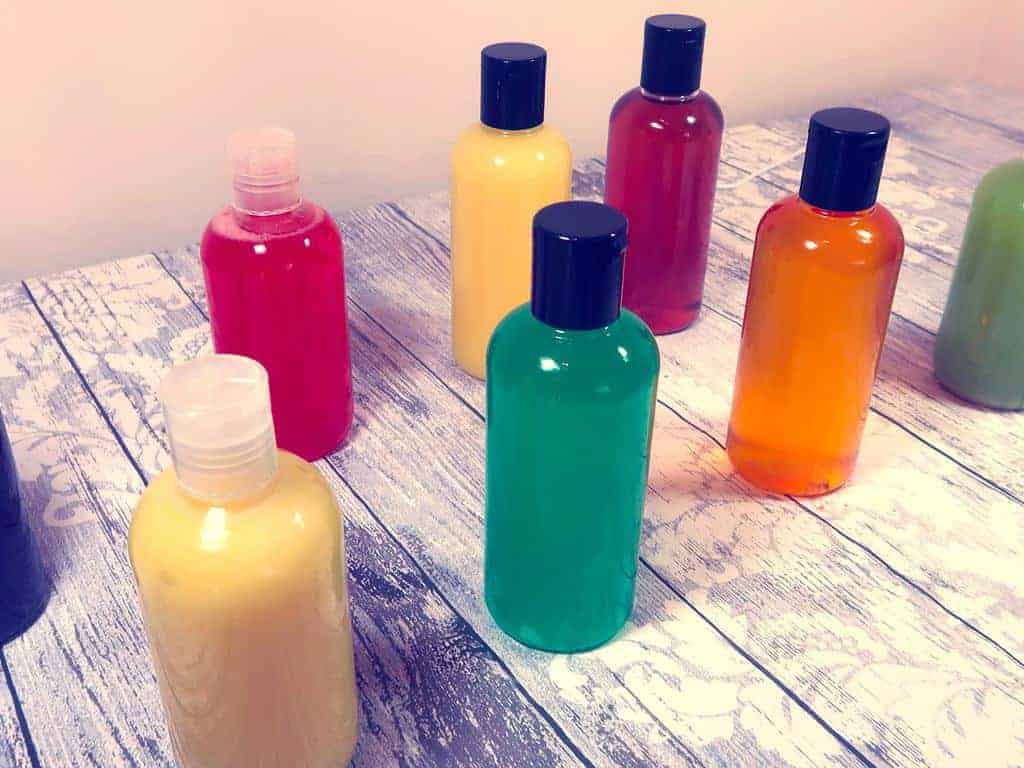 Savvy Homemade provides recipe details on how to make your own homemade liquid soap, which can be used as nifty wedding door gifts. All you will need is castor oil, olive oil, and coconut oil plus a little know-how on how to use hot-press or cold-press techniques to make your own liquid soap. You can choose your preferred pick of essential oils to render the scent you want, and voila! Decant these liquid soaps into small colourful bottles and your wedding guests will rave about your DIY wedding favour for years to come.
8. Activated Charcoal Soap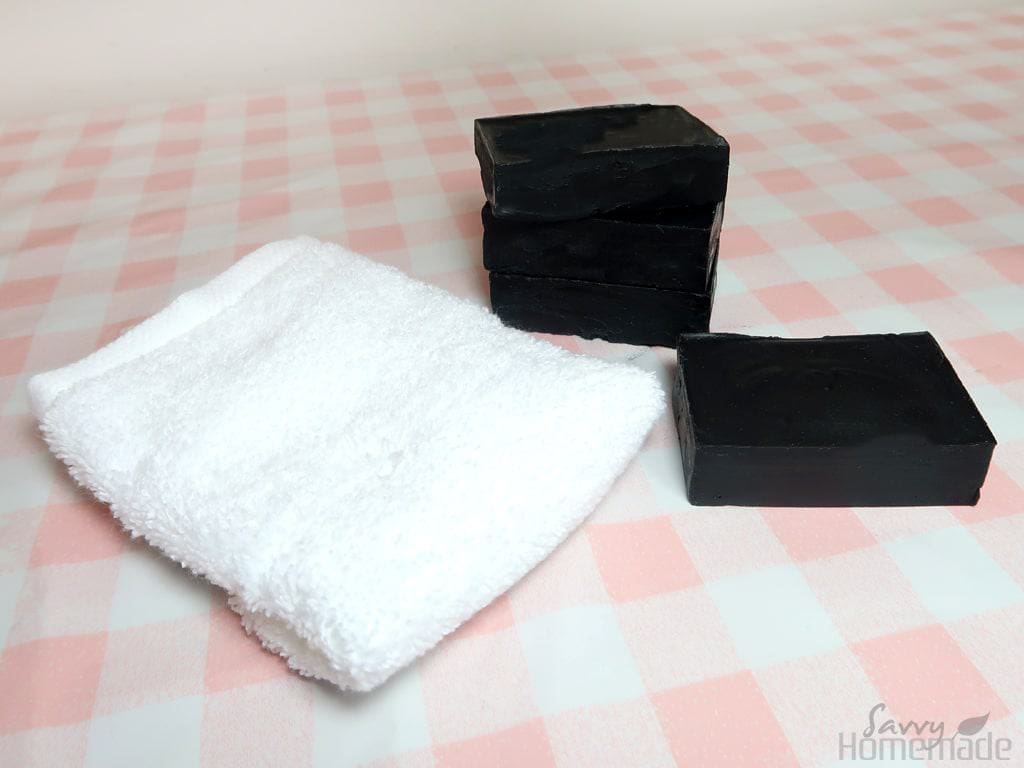 Activated charcoal in soaps draws out toxins and dirt from deep within your skin and deep-cleanses it. Your skin will look fresh and supple. Use Savvy Homemade's Activated Charcoal Soap recipe to pamper your wedding guests with a thoughtful and effective wedding favor. If you want to enhance the deep-cleansing and restorative effects of this soap, you can also add tea tree oil to the mix. If you don't wish to overwhelm your guests with the smell of tea tree oil, be sure to also include a sizeable mix of other essential oils and butters such as avocado oil and shea butter.
9. Kombucha Soap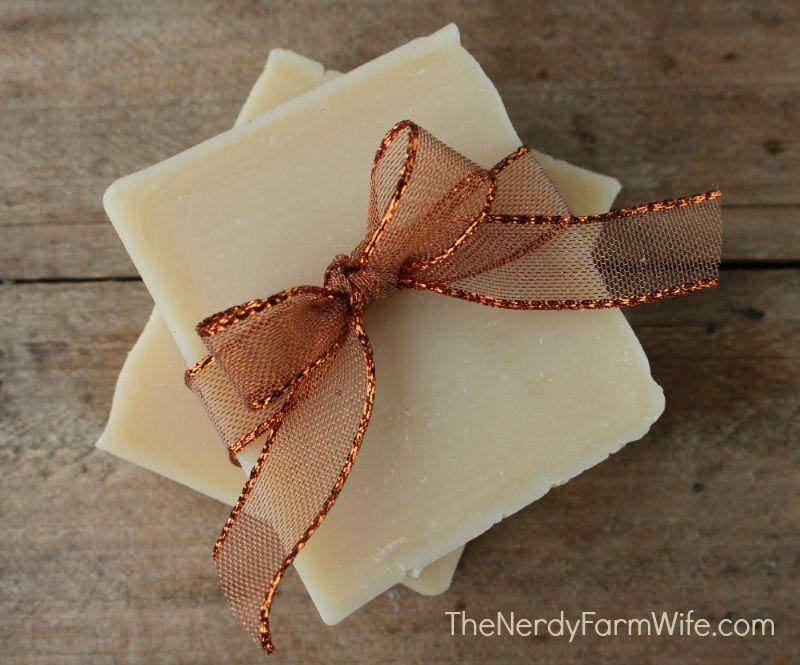 The Nerdy Farm Wife shares a unique homemade soap recipe for Kombucha soap. All you need is your regular olive oil, coconut oil, sunflower oil, and cocoa butter along with some chilled kombucha. Kombucha is a slightly alcoholic fermented green tea drink. It has a number of health benefits including gut and liver care. Giving Kombucha soap as a wedding favor is a fine way of telling everyone that they can go get tipsy in every possible way.
10. Apple Cider Soap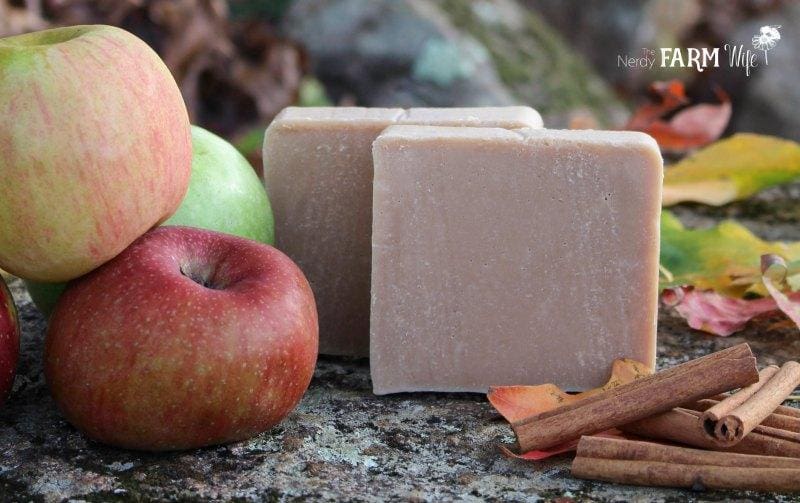 The Nerdy Farm Wife's recipe for homemade Apple Cider Soap is sure to win your heart. It involves using freshly pressed apple cider combined with the warm and spicy aromatic profile of essential oils. If you've ever visited an apple orchard, this soap is sure to remind you of it. Take your wedding guests for an olfactory trip down an apple orchard by gifting them this homemade apple cider soap as your wedding favor.